Tree Removal Strathpine (4500)
The suburb of Strathpine is the very heart of the Moreton Bay Region, the area is well known for its beautiful nature reserve near the Pine River. We strive to ensure that Strathpine retains its natural beauty and stays this way. Do you need to protect nature in your own property, whether it is a home or business? Then Affordable Tree Services has got you covered, we have a total range of arborist services available to Strathpine business and residents.
Affordable Tree Services specialises in corrective tree pruning, tree shaping, stump grinding, and tree lopping Our qualified arborists are highly skilled and experienced in their abilities to return dying, pest-ridden trees back to their natural form. We Strathpine's most cost-effective tree removal experts with a 40+ year track record in delivering the highest standards of arborist services in the area – second to none.
Contact Details
07 3353 4433
0411 599 995
trees@affordabletreeservice.com.au
45 Tosca Street Cashmere, QLD 4500
We are a family-owned local business, operating from the neighbouring suburb of Brendale for over 40 years.
Emergency Local Tree Services Services 24/7
We offer a 24-hour emergency response service, to Brandale homes and business, when waiting for an appointment just isn't an option. As an authorised contractor for major insurance companies including Allianz and Suncorp.
The Local Tree Experts Strathpine
​Affordable Tree Service hires the best arborists, they are trained to spot the symptoms of infected trees, which helps to determine whether it requires removal or whether it is treatable, we always prefer the latter. Our arborists will pick the best course of action to make sure that all tree removal processes are done safely and effectively without harming any other trees or plants.
When you need a tree stump removed then call in our professional arborists to do the job, this is not something to be left to an amateur. Decaying tree stumps can look bad and can cause pests to infest the area around them, our tree stump grinding and removal services are the perfect solution, no one will ever know that there was a tree there in the first place.
ARRANGE TO HET A FREE QUOTE FROM ONE OF OUR FRIENDLY INSPECTORS TODAY!
Our Tree Services
There are literally hundreds of diseases that trees can suffer from that more than often bring pest infestations as well. Many of these pest diseases and pest infestations can be treated easily, by us if we are called in early enough to detect them. If these problems are ignored for too long, this can affect the tree's health which in turn will also threaten the health of other surrounding trees and vegetation – if in doubt call Affordable Tree Service out! ​ Either of our phone numbers – 07 3353 4433 or 0411 599 995
TREE PRUNING & MAINTENANCE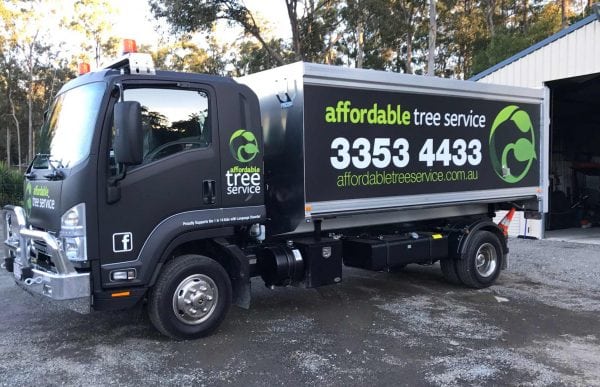 Proper pruning is essential to maintain the health and strength of trees. Allowing them to withstand strong winds whenever bad weather strikes. Book a regular pruning session with us today.
TREE REMOVAL SERVICES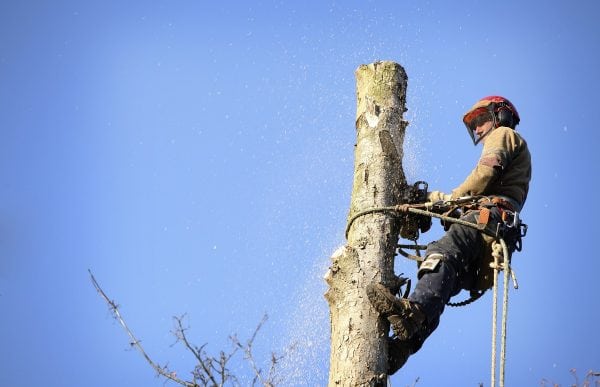 As one of Brisbane's best local tree removal companies, we will remove any dead, dangerous, overhanging branches to improve a tree's strength and make it more beautiful to look at.
PALM TREE CLEANING SERVICES & REMOVAL
We will trim and maintain any type of palm tree to withstand the Queensland weather, maintain the best shape for it, and improve safety for those walking around below it.
LAND CLEARING
Whether you are building a home or a warehouse, you may need a clear cut tree company. Our team can clear your land to prepare for the first stages of construction.
STUMP GRINDING & TREE STUMP REMOVAL
We will grind any exposed stump back into the ground for a cleaner, clearer appearance. Then we will fill the hole so that no-one will ever notice it was there.
STORM & EMERGENCY RESPONSE
We prioritise storm damage jobs. Unexpected and violent storms can cause serious damage to trees putting people and properties in danger from falling branches.