Tree Removal Bribie Island & Every Other Tree Service Homes & Businesses Need
The Best Tree Removal Bribie Island
Affordable Tree Service is a fully licensed and insured tree service company that delivers professional tree trimming and tree/stump removal services, as well as weed abatement, concrete removal, and Bobcat services, throughout Bribie Island at affordable rates. Whether you need palm trimming in Old Gympie Road or land clearing in Alma Road, we've got you covered.
Experienced & Knowledgeable Staff
Our owner is a tree care specialist with 40+ years of hands-on experience servicing over 1000's of satisfied clients throughout Bribie Island and surrounding suburbs. Our customers rely on Affordable Tree Service, Bribie Island to bring high-quality service, attention to detail, and maintaining tree health. We have a broad range of tree service equipment & trucks that are fully equipped to handle residential & commercial jobs of any size.
Fast Response Times, Quality Workmanship
We service North Brisbane and beyond, you can rest assured that Affordable Tree Service is highly knowledgeable of local tree species found throughout Bribie Island and its surrounding suburbs. We have the knowledge to understand that each type of tree requires care and maintenance techniques unique to its specific species. We always recommend scheduling a free onsite consultation to determine the best solution for your tree care.
Emergency Local Tree Services Services 24/7
We offer a 24-hour emergency response service, to Bribie Island homes and business, when waiting for an appointment just isn't an option. As an authorised contractor for major insurance companies including Allianz and Suncorp.
Contact Details
07 3353 4433
0411 599 995
trees@affordabletreeservice.com.au
45 Tosca Street Cashmere, QLD 4500
Affordable Tree Service is a family-owned local business, operating in Bribie Island & the surrounding area for over 40 years.
Bribie Island's Safe, Efficient and Affordable Tree Services
Often trees can become hazardous for many reasons ranging from their age, weather conditions, storm damage, decay, termites, soil conditions, root problems – as well as beetles and other pests, etc. Even healthy-looking trees may be suffering more than they are letting on and have the possibility of falling.
If you have a tree that may be posing a safety risk to property or someone passing by, having one of the above factor's it is time to give us a call at Affordable Tree Service before a possible injury or becomes a painful reality. It's crucial to address the seriousness of the hazardous trees' overall health in a timely manner before it is too late and causes serious
ARRANGE TO HET A FREE QUOTE FROM ONE OF OUR FRIENDLY INSPECTORS TODAY!
The Tree Services We Provide to Bribie Island Residents & Businesses
Our Tree Services To The Residents of Bribie Island
We have a solid 40+ years of tree removal services under our belt, Affordable Tree Service has all the experience, equipment and teams of arborists ready to help deal with any size of trees across Bribie Island and its surrounding area. All of our tree services are performed using state-of-the-art equipment and the industry's best safety practices and procedures.
Tree Services To Bribie Island Businesses
If your business is in need of tree trimming, pruning or removal, Affordable Tree Service is the right specialist for you. Since the 1980s we have been providing the very best in tree care services and solutions for all types of commercial and business properties.
Our Tree Services
There are literally hundreds of diseases that trees can suffer from that more than often bring pest infestations as well. Many of these pest diseases and pest infestations can be treated easily, by us if we are called in early enough to detect them. If these problems are ignored for too long, this can affect the tree's health which in turn will also threaten the health of other surrounding trees and vegetation – if in doubt call Affordable Tree Service out! ​ Either of our phone numbers – 07 3353 4433 or 0411 599 995
TREE PRUNING & MAINTENANCE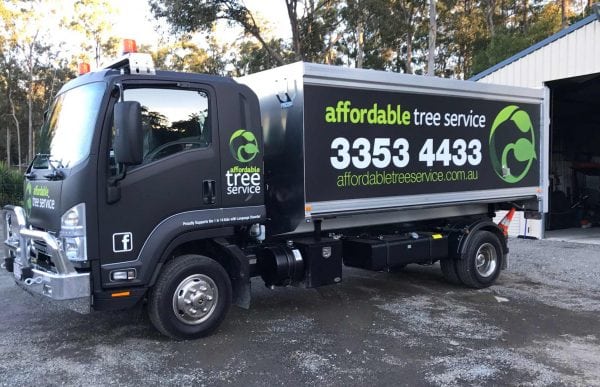 Proper pruning is essential to maintain the health and strength of trees. Allowing them to withstand strong winds whenever bad weather strikes. Book a regular pruning session with us today.
TREE REMOVAL SERVICES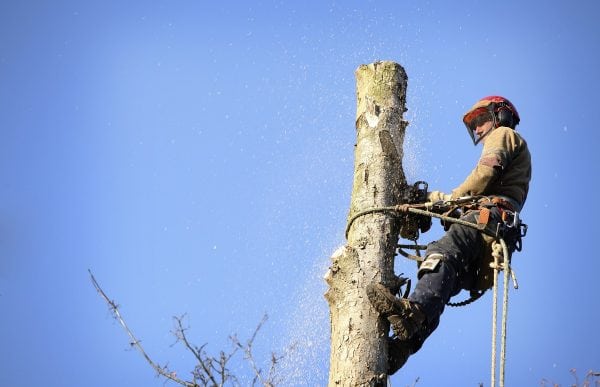 As one of Brisbane's best local tree removal companies, we will remove any dead, dangerous, overhanging branches to improve a tree's strength and make it more beautiful to look at.
PALM TREE CLEANING SERVICES & REMOVAL
We will trim and maintain any type of palm tree to withstand the Queensland weather, maintain the best shape for it, and improve safety for those walking around below it.
LAND CLEARING
Whether you are building a home or a warehouse, you may need a clear cut tree company. Our team can clear your land to prepare for the first stages of construction.
STUMP GRINDING & TREE STUMP REMOVAL
We will grind any exposed stump back into the ground for a cleaner, clearer appearance. Then we will fill the hole so that no-one will ever notice it was there.
STORM & EMERGENCY RESPONSE
We prioritise storm damage jobs. Unexpected and violent storms can cause serious damage to trees putting people and properties in danger from falling branches.